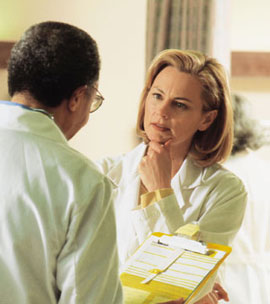 Services
Afitrans provides consultation services for companies interested in Australian as well as Finnish markets. Afitrans offers direct business opportunities for local Australian importers and distributors. It also helps Finnish companies to start and expand business in Australia and vice versa.
Typical activities are
Conduct a market research and find business opportunities in practise
Direct sales and product promotion activities
Establish new sales and marketing channels
Assist the present distributor or search for new ones
Indentify potential business partners and initialize research co-operation
Support for local marketing e.g for exhibitions and conferences
Help with product localization, product approvals and installation efforts
Provide local presense and serve as a local entry point having 1st line support as requested for specific time zone
Assist to form entry strategy including distribution, pricing, service etc.
Ease communication and foster mutual trust between Australian and Finnish companies
Right combination of business and technology skills
Afitrans has over 15 years of experience in working with high-tech product business. Background of Consultants ensures the capability of undestanding complicated ICT systems and theory behind which is often required when promoting advanced technology solutions into new markets.
Companies we work with today
Finpro is a consulting organization focused on accelerating the internationalization of Finnish companies while managing the risks involved. Operates through a unique global network: 50 Finland Trade Centers in 40 countries as well as two Trade Centers in Finland. www.finpro.fi
| | | |
| --- | --- | --- |
| | | Audio Riders Oy is a Finnish high-tech company specializing in sound mileus and the provision of auditory content via digital networks. We offer advanced and innovative sound systems and services based on the psychology of audio communication. www.audioriders.fi |
| | | |
| | | HUR was founded in 1989 at the University of Technology in Helsinki. We are recognized worldwide as the Technology Leader in Equipment for Fitness, Rehabilitation and Geriatric Exercise. Whether you are a Fitness Club Owner, a Physiotherapist or a Researcher you can rely on our products to keep you at the frontier of development. www.hur.fi |
| | | |
| | | Luovaliike is a Finnish company specializing in Health Care and Wellness Technologies. Luovaliike creates innovative software products for mobile communication devices that benefit the Health Care Sector. www.luovaliike.fi/ENG/ |
| | | |
| | | The RAIsoft provides an easy to use and innovative solution for taking full advantage of the interRAI assessment instruments in care planning and management in the area of Aged Care. www.raisoft.com |
| | | |
| | | |
| --- | --- | --- |
| | | Audio Riders Oy is a Finnish high-tech company specializing in sound mileus and the provision of auditory content via digital networks. We offer advanced and innovative sound systems and services based on the psychology of audio communication. |
| | | |
| | | BCB Medical develops information systems to support the management, follow-up and distribution of medical information. These simple, reliable and efficient solutions are target to healthcare professionals. TissueDB product is a modular, web-based & centralized supply chain management software for tissue banks. www.bcbmedical.fi |
| | | |
| | | HUR is recognized worldwide as the Technology Leader in Equipment for Fitness, Rehabilitation and Geriatric Exercise. Whether you are a Fitness Club Owner, a Physiotherapist or a Researcher you can rely on our products to keep you at the frontier of development. www.hur.fi |
| | | |
| | | HUR Labs is a leading international vendor of various devices for measuring human performance. On this site you will find all the products for your testing needs. We are committed to highest quality standards as well as scientific level of accuracy, yet not compromising outstanding ease of use. www.hurlabs.com |
| | | |
| | | Founded in 2004, Luovaliike Oy is a Finnish company specialised in health care and wellness technology. We create innovate products, of which the health care sector as a whole can benefit. www.luovaliike.fi/ENG/ |
| | | |
ICT (Information and Communications Technology )
| | | |
| --- | --- | --- |
| | | |
| | | Sunit provides state-of-art In-Vehicle Computers, Vehicle telematics and Automatic Vehicle Location (AVL) technology for any kind of In-vehicle applications. www.sunit.fi |
| | | |
| | | Vertex Systems provides highly efficient software products for technical design and data management. Vertex software products that boost the design process and data management are used in machinery and equipment manufacturers of metalworking industry, building and furniture industry, process industry and energy production as well as the corresponding engineering companies. www.vertex.fi |